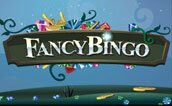 Play Now!
Fancy Bingo Fab Mad Hatter Bonus
Fancy Bingo has a brand new mascot called 'Fancy Hatter' at their online bingo site and to celebrate they will be giving their players the chance to earn 'A Mad Hatters Bonus' of up to 100%, by collecting points at Fancy Bingo.
The size of the re-deposit bonus you receive from Fancy Bingo depends on how many points you are able to collect at their site between the promotional period (Sunday the 1st and Thursday the 6th of October).
Please see below for more info:
•    Collect between 50 -149 points to earn a 60% bingo bonus.
•    Collect between 150-299 points to earn a 70% bonus.
•    Collect between 300-999 points to earn an 80% bonus.
•    Collect between 1,000 and 2,999 points to earn a 90% bonus.
•    Collect 3,000 points to earn a whopping 100% bingo bonus.
Here's how to collect points……..
•    Earn 1,000 Points when you manage to bingo on the call number 31, or the letter 'H' pattern.
•    Earn 50 Points for every full house 75 ball, or 90 ball bingo win.
•    Earn 5 Points for every £1 you wager on Fancy Bingo instant or online bingo games.
If you do manage to collect enough points to earn yourself a bingo bonus, you will be able to use it once between 9.00am on Friday 7th and Midnight on Sunday 9th of October.  It is also worth remembering that you can only claim this special re-deposit bonus on a deposit between £10 and £50.
If you haven't yet made the jump to sign up to Fancy Bingo, then sign up today and they will give you a free sign up bonus of £5, so you can try our their site for free.  Once you are ready to make your first deposit at their online bingo site, then they will bump it up with a whopping 300% bingo bonus – make sure you don't miss out……