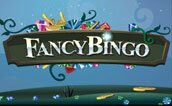 Play Now!
Fancy Bingo Is King of Bargain Bingo
Fancy Bingo is the site to choose if you are looking for a well designed online bingo site, that will make your money last for longer. Now we expect you are wondering why we have pointed this site out above all the rest of the bargain sites that are out there and the reason is that each and every one of their paid online bingo cards will only set you back a ridiculous 1p each – even if you are playing for a guaranteed jackpot!
Make Your Pennies Last Longer…….
Now Fancy Bingo doesn't just have cheap penny bingo games running at their site, they also have some pretty nifty sign up bonuses as well. If you haven't signed up to their site yet, you will need to supply them with your credit/debit details and then they will bung a free £5 bingo bonus into your online bingo account.  Now we expect you are thinking that this free bingo bonus isnt that big; however, you have to take into account that each paid bingo card only costs 1p; therefore, you will be able to use the free bingo bonus to purchase 500 cards at their site, all this before putting any of your own money into your account, not bad eh?
300% Bingo Bonus on Your First Deposit……
Once you are ready to make your first deposit, then Fancy Bingo will once again impress you; however, this time it will be by bumping up your deposit with a whopping 300% bingo bonus.  This means that if you make the minimum first deposit of £10, then you would have £40 to play with in your account, which works out as another 4,000 online bingo cards.
Why not check them out for yourself?