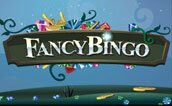 Play Now!
Fancy Bingo increases their re-deposit Bonus
Hands up who loves a bargain?  Right, that's everyone then, which is why we just had to remind our lovely readers about Fancy Bingo.  If you didn't already know, Fancy Bingo is one of the only sites on the net that charges their online bingo players the cheap as chips price of 1p per bingo card – no matter what jackpot you are playing for.  So you could play for a £50 or a £200 jackpot and the tickets would cost exactly the same ….. 1p per bingo card.
350% on your first deposit…….
If you haven't yet signed up to Fancy Bingo, then unfortunately you have missed out on their free no deposit bingo bonus of £5.  However, don't feel too down, as you can still pick up a juicy first time deposit bingo bonus of 350%.  We expect you are keen to find out how to claim this bingo bonus.  All you have to do is fill in the online registration form and go on to make a first time deposit of £10 or more at their site.
Once you have made your first deposit you will find that the 350% bingo bonus will automatically be added to your online bingo account.  Want an example?  So for example, if you decide to deposit the minimum amount of £10 at Fancy Bingo, then you will find that an additional £35 bonus will make its way into your account.
They have upped the re-deposit bingo bonus……
Now they may have chucked out their welcome bonus, but Fancy Bingo have more than made up for it, by increasing their re-deposit bonus from 50% to 60%.  This now means that you can get a £6 bingo bonus for every £10 you re-deposit at their site.  The maximum bingo bonus that online bingo players can earn per re-deposit is £50.